WP Google Maps Error
In order for your map to display, please make sure you insert your Google Maps JavaScript API key in the Maps->Settings->Advanced tab.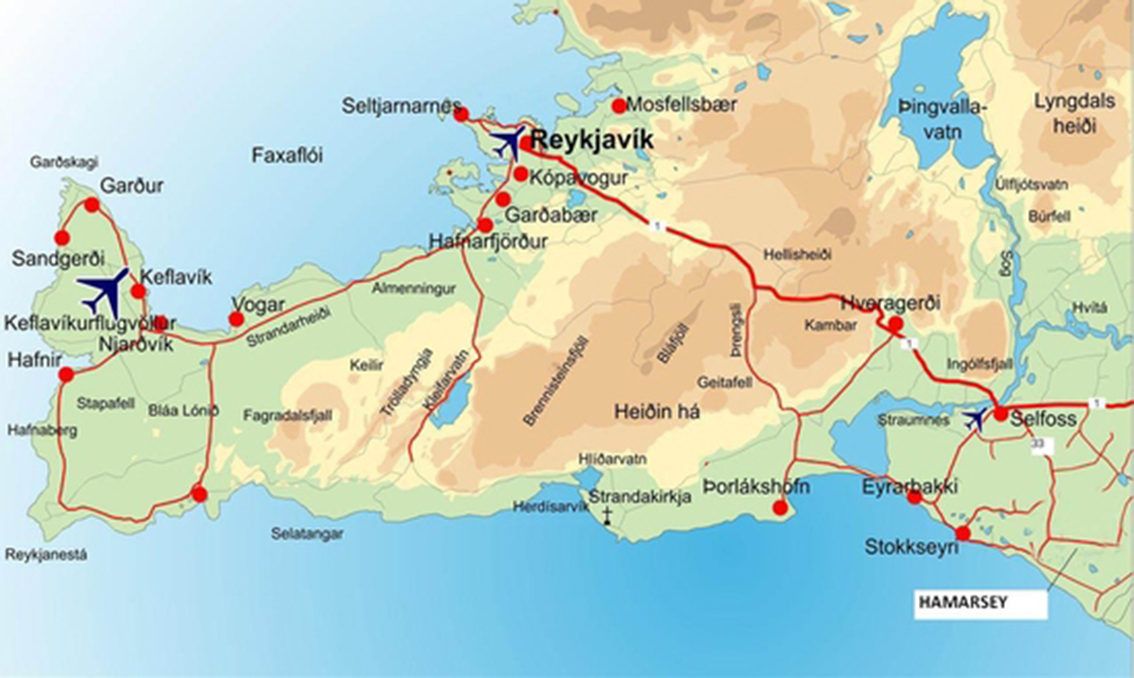 Hamarsey ist ein Gestüt in der Nähe von Selfoss, im Süden von Island.
Auf Hamarsey liegt der Focus auf der Zucht von qualitätsvolen Pferden, die sowohl von exzellenten Stuten als auch herausragenden Hengsten abstammen.
Zu Hamarsey gehört eine Fläche von 110 ha, die 15 km südlich von Selfoss gelegen ist.
Der größte Teil davon ist Weideland, 7ha dienen der Heugewinnung.
Auf Hamarsey wird ambitioniert mit sechs Elite-Stuten gezüchtet. Unser Ziel ist es, schöne Pferde mit außergewöhnlichem Gangpotenzial und hohen Bewegungen zu züchten. Besonderen Wert legen wir auf einen guten Charakter, einen schönen Hals, eine gute Schulter und sehr guten Tölt.
Wir haben immer sehr gute Pferde zu verkaufen, besonders auch Jungpferde mit sehr guter Abstammung, sowohl vielversprechende Stuten als auch Hengste.
Sie sind herzlich eingeladen, uns auf Hamarsey zu besuchen.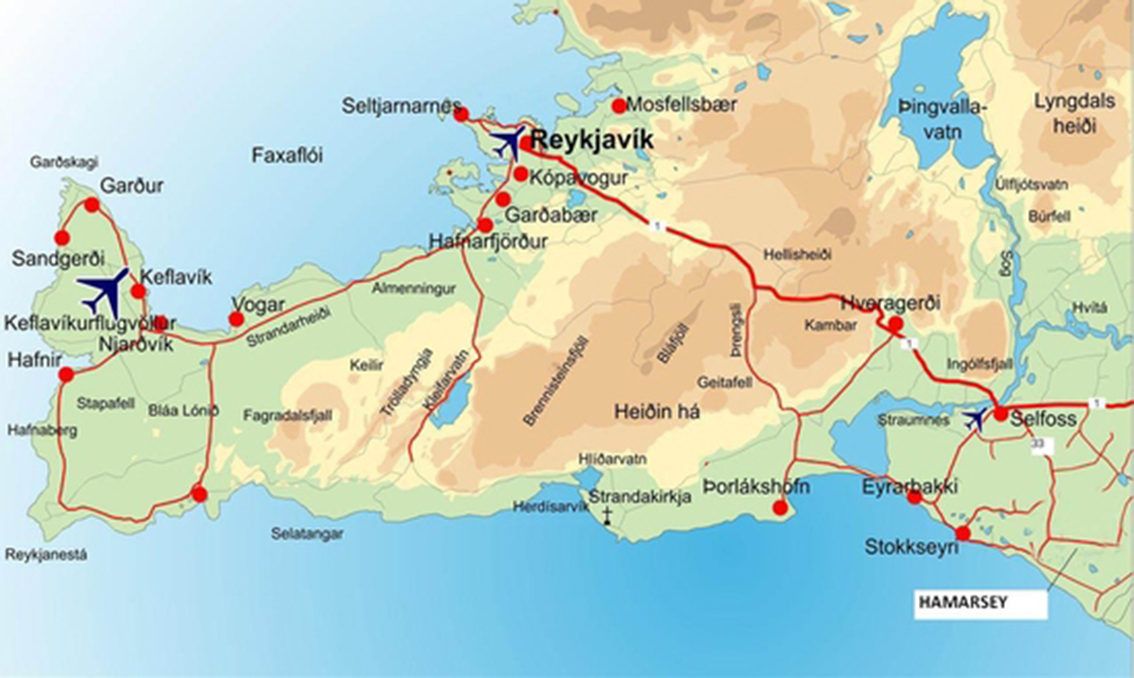 Directions:
– Drive road 1 direction east from Reykjavik towards Selfoss
– 300meters east of Selfoss take road 33 direction southeast
– At the end of road 33 turn left towards Villingaholt
– After driving for 3km you come to Hamarsey on your right hand
Hamarsey is a horse breeding farm in the southern part of Iceland, near Selfoss. At Hamarsey breeding farm the emphasis is on quality horse breeding from excellent induviduals, both mares and stallions. The owners are Hannes Sigurjonsson and Inga Cristina Campos.
Hamarsey land is around 110 hektars situated approximately 15km south of the town of Selfoss. Biggest part of the land is graising land but approximately 7 hektars are fields for hey making.
Hamarsey is an ambitious breeding farm with seven first price mares. Our goal is to breed beautiful horses with exceptional gaits with high movements. Main emphasis is on good character, strong neck/shoulder conformation and quality tölt.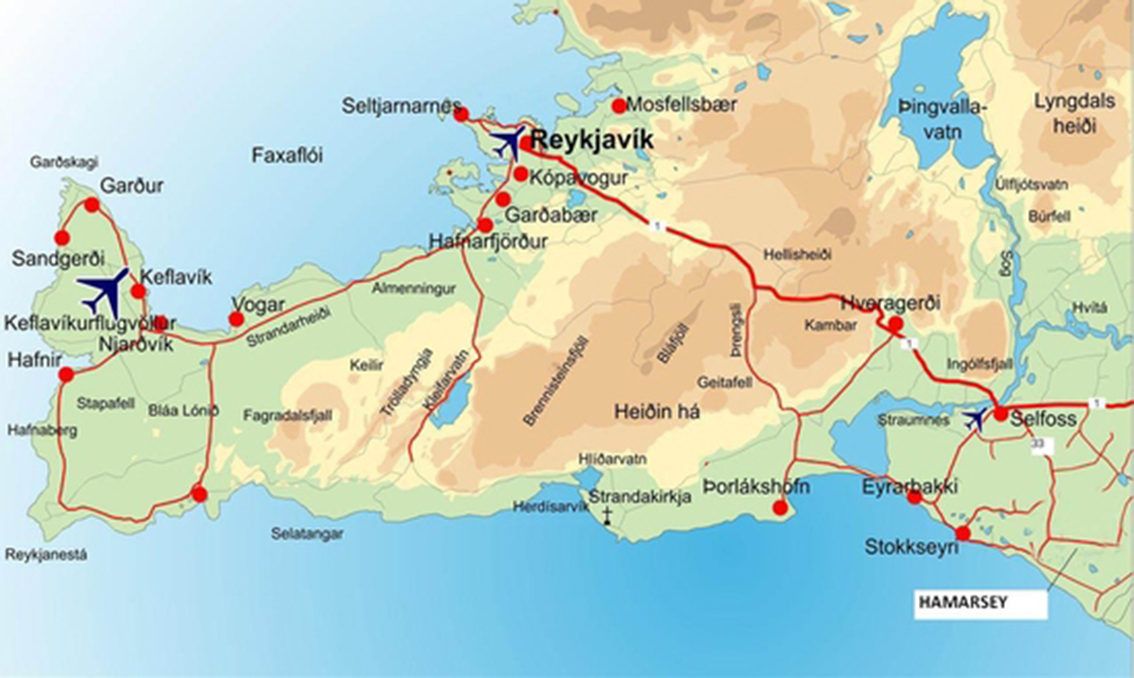 Hamarsey är en Islandshästgård i södra delen av Island, nära Selfoss. På Hamarsey har vi kvalitets hästuppfödning från utmärkta individer, både ston och hingstar.
Hamarsey mark är cirka 110 hektar som ligger cirka 15 km söder om staden Selfoss. Största delen av marken är betemark men cirka 7 hektar är grasfält för att göra höcilage
Hamarsey är en ambitiös avelsgård med sechs första pris ston. Vårt mål är att föda upp vackra hästar med exceptionella gångarter med höga rörelser. Tyngdpunkten ligger på bra karaktär och tölt av hög kvalitet.
Hamarsey er ungt hrossaræktarbú á Suðurlandi. Á Hamarsey er aðaláhersla lögð á gæða hrossarækt undan úrvals hryssum og stóðhestum.
Eigendur Hamarseyjar eru Hannes Sigurjónsson og Inga Cristina Campos . Hannes og Inga hafa stundað hestamennsku frá blautu barnsbeini. Aðaláhugsviðið er hrossarækt og keppni.
Hamarsey er um 110 hektara jörð 15km sunnan við Selfoss. Stærstur hluti jarðarinnar er úthagi en um 7 hektarar eru ræktuð tún. Íbúðarhús er á Hamarsey en annars hefur jörðin verið hólfuð niður í nokkur misstór beitarhólf með rafmagnsgirðingum auk þess að koma upp gerðum og skjólum í flestum hólfum. Vatn hefur verið plægt út í öll beitarhólf og er því ferskt rennandi vatn fyrir hrossin í öllum allt árið um kring. Lögð er áhersla á góða umgengni við landið og að hrossin hafi það sem allra best.
Hamarsey er út úr jörðinni Hamri og er í gamla Gaulverjabæjarhreppnum sem nú heitir Flóahreppur eftir sameiningu við Villingaholts- og Hraungerðishrepp. Næstu bæir auk Hamars eru Hamarshjáleiga, Galtastaðir, Dverghamar, Dalbær og Ragnheiðarstaðir. Hrossaræktin á Hamarsey er ung en metnaðarfull og ræktum við undan sjö 1. verðlauna hryssum auk nokkurra annarra sem við höfum trú á. Ræktunarmarkmið Hamarseyjar er að rækta falleg og getumikil hross, viljug með mikinn fótaburð. Aðaláhersla er lögð á gott geðslag, fallega frambyggingu og gæða tölt.